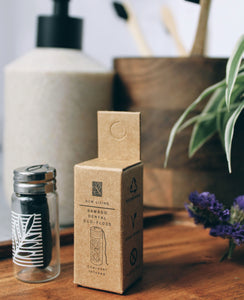 Dental floss contributes largely to single use plastic waste, as it comes in plastic containers and is made solely from non recyclable plastic.
Our bamboo and corn dental floss is compostable and just as durable and affective as plastic floss. Its naturally mint flavoured and is vegan friendly.
Once you have finished with your floss, you can keep the glass and steel container it comes in and just order more floss. All of our packaging is recyclable or biodegradable.